Today is May 1st.
And I think this is the saddest gif I've ever seen. Pikachu is adorable why would you make him cry?
That brings both anxiety and stress as well as hope and relief followed by more stress and anxiety.
For me, and many other human beings, May is a time associated with Finals and tests. Yes, FINALS. Finalsfinalsfinals. It's Hell. Probablymaybeliterally. It's the time of month that I always joke that students start caring again what their grades are in their classes and they start showing up again. (hardy-harhar)
It's the time that people start caring less about their diet, their sleep intake, and their social life. And the cafeteria also cares less about providing healthy/exciting/delicious meal selections and refilling the juice or coffee machines (shoutout caf: I appreciate all you do, but there are other vegetables and fruits out there besides onions, bell peppers, peas, pineapple and honeydew melon. It's been almost a year. Throw some berries in there or some more green beans. Bless.)
It's the time of year that students become experts over night in all things studying, writing papers, and creating PPTS.
It's also the time that everyone gets sick. In the March-April-May months. I have already gotten sick and better. WITH THAT BEING SAID. I hope the disease has passed me on and will go infect someone else with its annoyingly terrible presence.
Anyway, now, I have final papers, final tests, final projects, final presentations, and quizzes before final tests/papers/projects, etc. I honestly don't feel like doing the math of it all, but Spring semester felt a lot shorter than Fall.
All this being said, I wish everyone going through a hard time, whether it be school, work, or just life, I hope things get better for you and you have hope. In my case, I know that finals will be over sooner than I think (both a scary and happy thought) and summer will be here before I know it (again, enjoyably horrifying).
Best of luck at life.
Stay strong.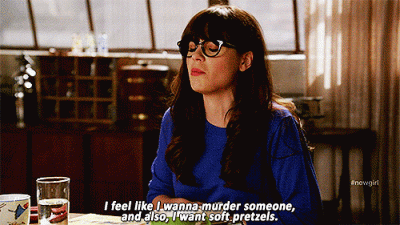 Over and out!
Rae