Good day, beautiful world!
Let's talk about me. Because, I know what I'm talking about when the topic is me.
I love reading. And I love books.
The physicality of the book in my hand is what I grew up with. It's not so much the smell of the pages – I don't like smelling my books, I'm not on that level of book worm, but I do like petting them and cooing at them (is that weird? Probably) – but the act of actually flipping the pages and holding the book is what I love the most (besides reading it).
I hate having to stare at a screen to read something, especially a book.
I have had to do it once for class when we had a quiz on our professor's book (Settlement by Martin Nakell, if any of you are interested in checking it out, I thought it interesting and different in writing style!) and the book I ordered online wasn't set to arrive until the day after the quiz, so I had to buy an e-book copy of the book to read instead.
So although I haven't taken to using e-books, I have found it useful to have books published online. In this case, when I say published, I mean anything posted online, even drafts of stories that writers are working on.
I remember clearly, a story that my friends were working on in 5th grade about the different elemental powers we could have. It was in a composition notebook.
We were each a character in the story, and we each had our own power (earth, wind, water, and fire). Later on in high school, I found the book and realized we never really wrote more than our character descriptions and outlines, and two lines of dialogue. It was a very sad start to our idea, but we had played out our characters on the playground instead of writing it down physically.
Even at a young age, I had one heck of an imagination. I was a storyteller, even if I didn't write it down.
I never thought of myself as a writer. I was always the musician. The piano player. The violinist. The idea of writing a novel never seemed like a likely thing that I could do.
My younger self had yet to register that I could write something that people might actually (want to) read.
In March of 2012, I found a site called Figment.com.
Every writing site that I have tried out or seen has had a different feel from the other. Figment is big on "swaps". Basically, you can go and comment on a person's profile page, asking if they would like to swap stories. Apparently, I had made an account, but never posted anything and had forgotten about it. About two years later, I went back to it, logged in, and started posting a few of my stories.
Someone posted on my wall, asking if I wanted to swap. At the time, I had no idea what a swap was. What were they asking me to do? What in the world were we supposed to be swapping?
Through Figment, I found an interest in creating book covers by going online, finding pictures, and then finding online picture editing sites where I could edit and then add text.
I even had my own "cover shop" open in some of the groups. My only charge was to read one of my stories and as a courtesy, credit me as the creator of the cover. Making covers for other writers got my name out there, even in a small way, people enjoyed the covers I made for them. When someone sees that cover and likes it, they might find that I made it and come to me to request one.
When you publish a book or chapter on Figment, it appears on your "bookshelf" which is on your profile page. There, your book cover is front and center while there is the title and the beginning of a description off to the side which you can add. Once you click on the link, it takes you to a page for the writing and you can click to read it, so it feels kind of like a real book.
You can scroll through a chapter, and click to go to the next chapter. In editing mode, writers can even chose what color paper they want to have used, between "parchment" and "default", which basically means, tan or white.
The way Figment is set up, it feels like you are actually publishing a book.
Of course, it's online and in a writing community. However, even when you first create the work and want to "publish" it, Figment congratulates you after for publishing your work and suggests that you share it with your friends.
A year ago, in 2014, a fellow aspiring writer and friend I had met through Figment (shout out to my girl, Kate Marr!), introduced me to a site called Wattpad.
Although I was hesitant to add on another writing account to my plate, I ended up doing just that. It didn't take me long to figure out the differences between the two sites and how they worked. Wattpad didn't work on swaps as much as Figment did.
There were also several other differences that were for the better. Readers could comment and heart each separate chapter, you could add a picture and a video to each chapter you posted – in addition to a cover picture which helped make people be drawn to your story. (Fun Note: The cover is their first impression of that story which makes them click to read more.)
These are basically the kind of covers I have made.
This is one example for one of my stories:
In my opinion, the two versions of the cover I have made are better than the possible cover design ones that are seen more as temporary covers on Figment, as seen in the first image.
Just recently, in the app for Wattpad, you can insert SoundCloud audio recordings to your story at specific places. In a way, this lets writers add an oral component to their writings. I always thought that it would be an awesome idea to record your story, by chapter and post that along with it, so it feels like a complete audiobook to go along with it.
That would be tricky for editing though. So, only do that once you're completely done editing your story!
Through this app, I am able to read stories on my phone, wherever I am. That is, when I finally upgraded to a smartphone this past summer. I found that if I could read stories online, then I didn't have as much of a need to go to the library. This was both good and bad. When I didn't have time to go to the library to pick up books or go browsing, I could read some works in progress stories online. However, if I had online books, then I didn't make time to go to the library.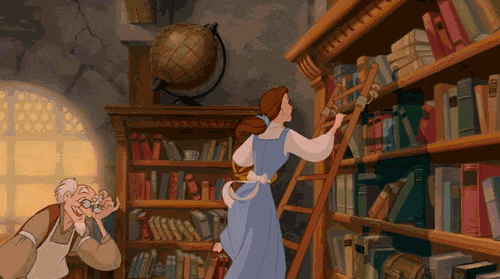 So it's a complicated relationship right now.
I find writing sites like Wattpad and Figment to be most helpful in getting feedback and meeting young writers, like myself. Posting my story online has helped me get reads and comments, proving to be more efficient than if I had simply posted on Facebook and asked my friends there to read it. Because, let's be honest, no one ever clicks on those sorts of things, unless it's your mom, your bestie, or you tagged them in it.
The likelihood that they would click the link, let alone read it, is small. When I post on a writing site, my writing is able to travel to a broader audience from all over the world, reaching people who I otherwise would never know. Which is crazy to me. My storytelling can travel farther than I've ever gone.
During the summer, I had much more time to post on Wattpad and try and advertise my stories more through forums, as well as make covers through Figment and get reads through there. Not only is writing using different means—we have laptops and the internet—but there's also a different style in posting things online and trying to grab the attention of the other people on the internet.
LIKE THIS PICTURE (I've seen all over Facebook comments for the longest time):
CONTINUE.
Readers can post their comments on stories on Wattpad.
And in this way, the writer is able to get good critical feedback and thoughts on their works, which they can fix or edit later. Although most of the time, comments just seem to boost your confidence and ego with things like "great job" and "I love that", "your characters are amazing", and "awesome dialogue", etc. But those comments are certainly helpful as well.
Those are the comments that help you realize why you want to write in the first place. Comments that show that the reader is actually interested in the characters that you have made or the writing you created from the depths of your imagination are sometimes just the type of encouragement or help you need. Even if I had one reader who was as invested in the story I had to write as I was, then I would be encouraged to continue writing and posting on online writing sites like these.
Keep spreading that creativity!
Rachel
---
Some articles I read for class that you might be interested in reading:
Writing as Technology – Bolter, Jay David
Recovering Delivery for Digital Rhetoric – Porter, James E.
---